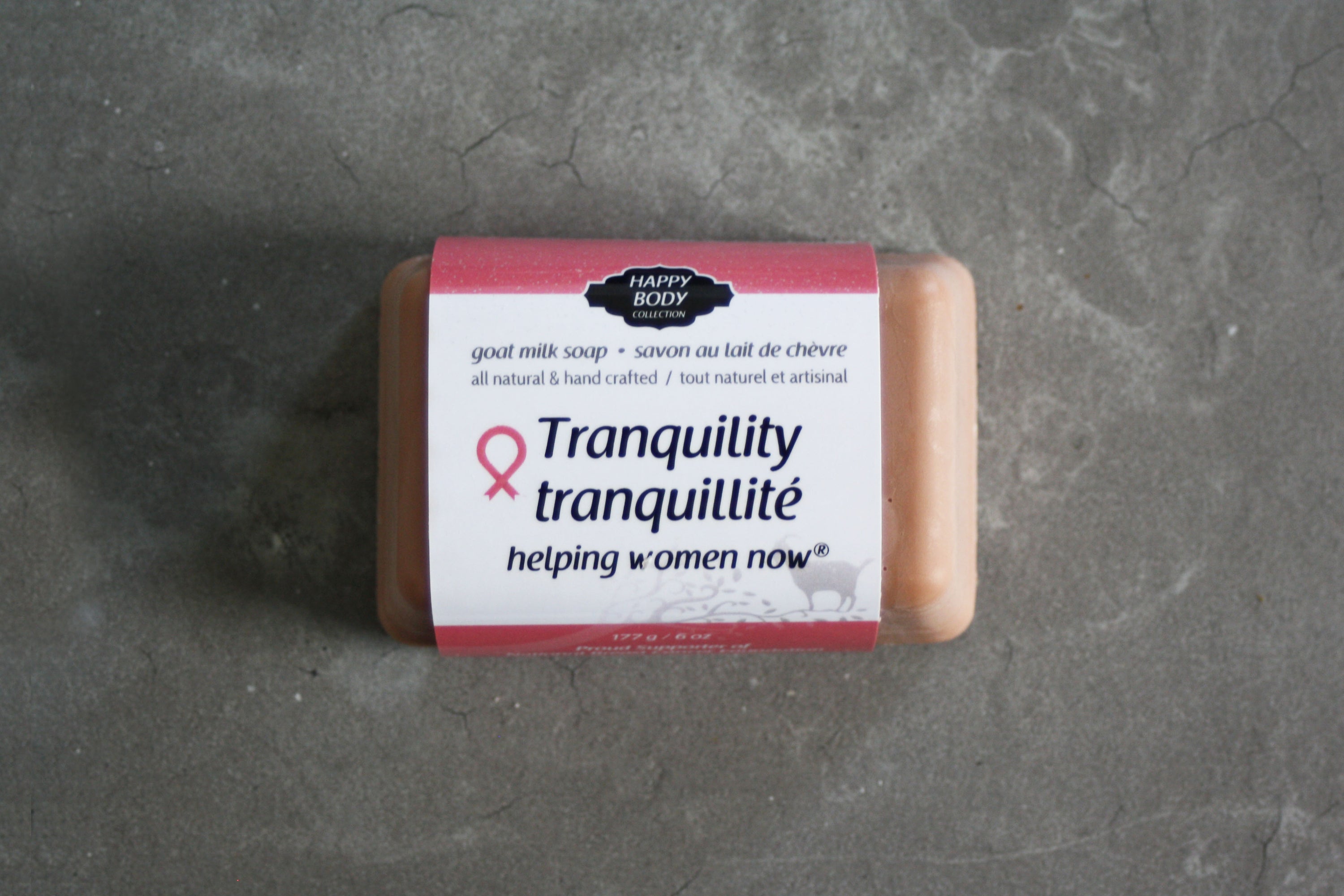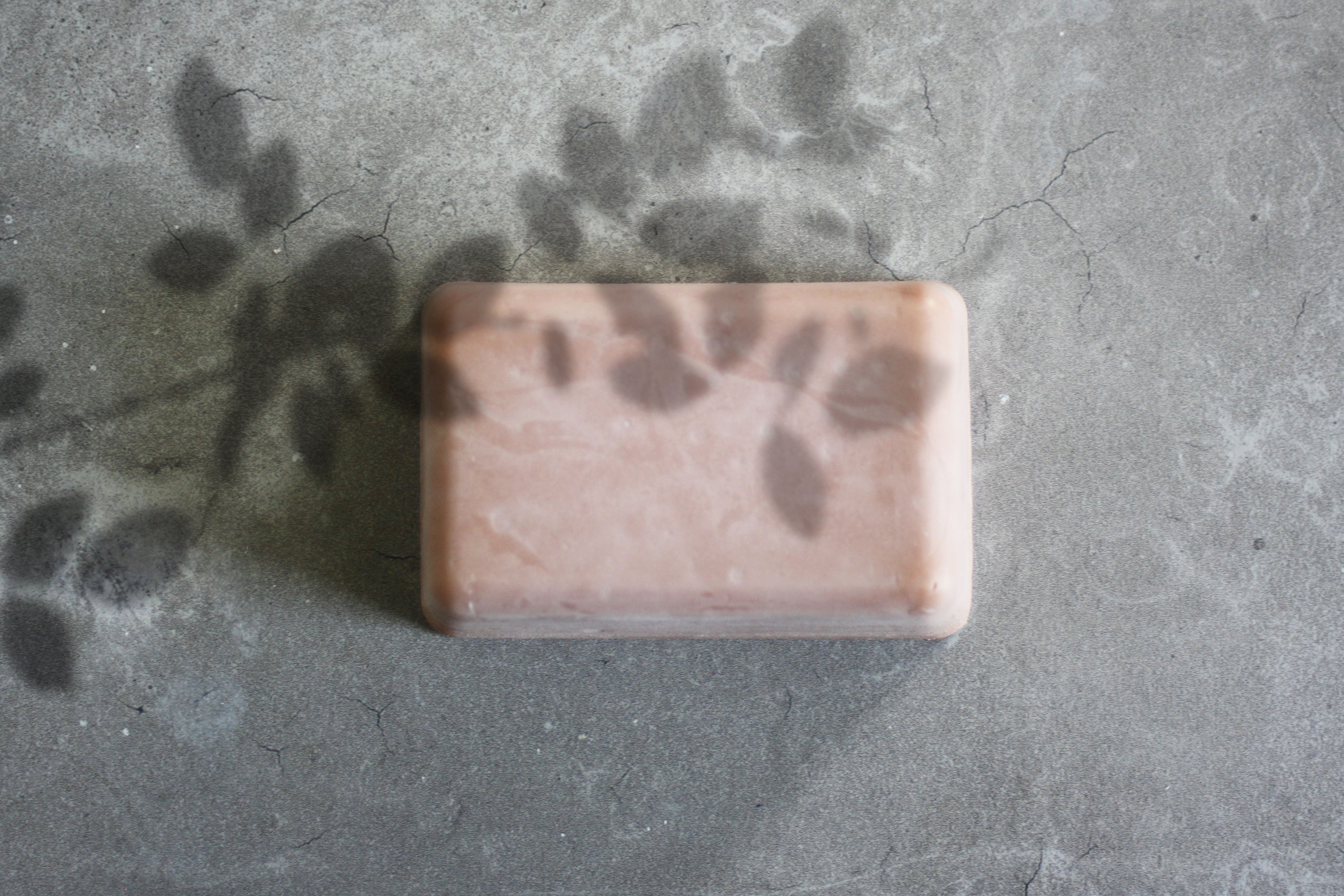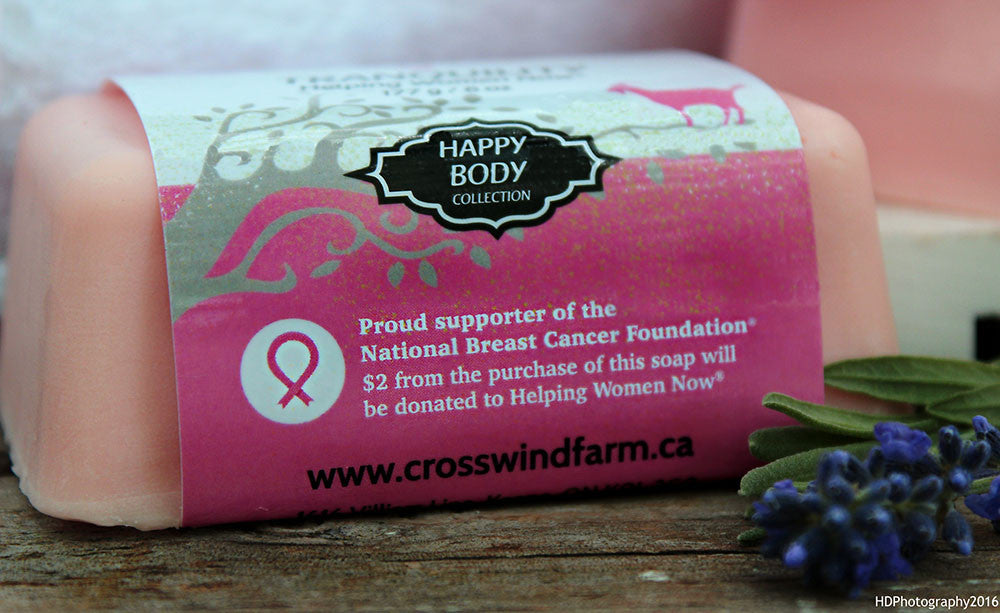 Tranquility Breast Cancer Awareness Goat Milk Soap
Back in stock!
This stunning and aromatic Tranquility bar contains 100% organic essential oils that will soak into your skin and give you a wonderful feeling of bliss and tranquility. Our choice of essential oils combines hints of ylang ylang, citrus, and lavender, all of which are recommended for those with cancer, to create a beautiful sense of serenity in a bar!
$2.00 from every bar will go to the National Breast Cancer Foundation.

---
"This bar is very important to me as it is in support of woman everywhere, but dedicated to my Mother's personal fight as she deals with her own cancer."
- Cindy Hope (Founder)
---

Goat's milk is exploding with skin nourishing vitamins, protein and minerals so it's a natural choice for cleansing. All of our soaps contain natural ingredients including our high quality family farm produced goats milk, essential oils, and essential fragrances. Bars are approx. 6oz, preservative free, Gluten free, non GMO, and Biodegradable. Goat milk soap also has a pH level similar to human skin; therefore, goat milk soap benefits the skin by protecting it. 
Tranquility Breast Cancer Awareness Goat Milk Soap