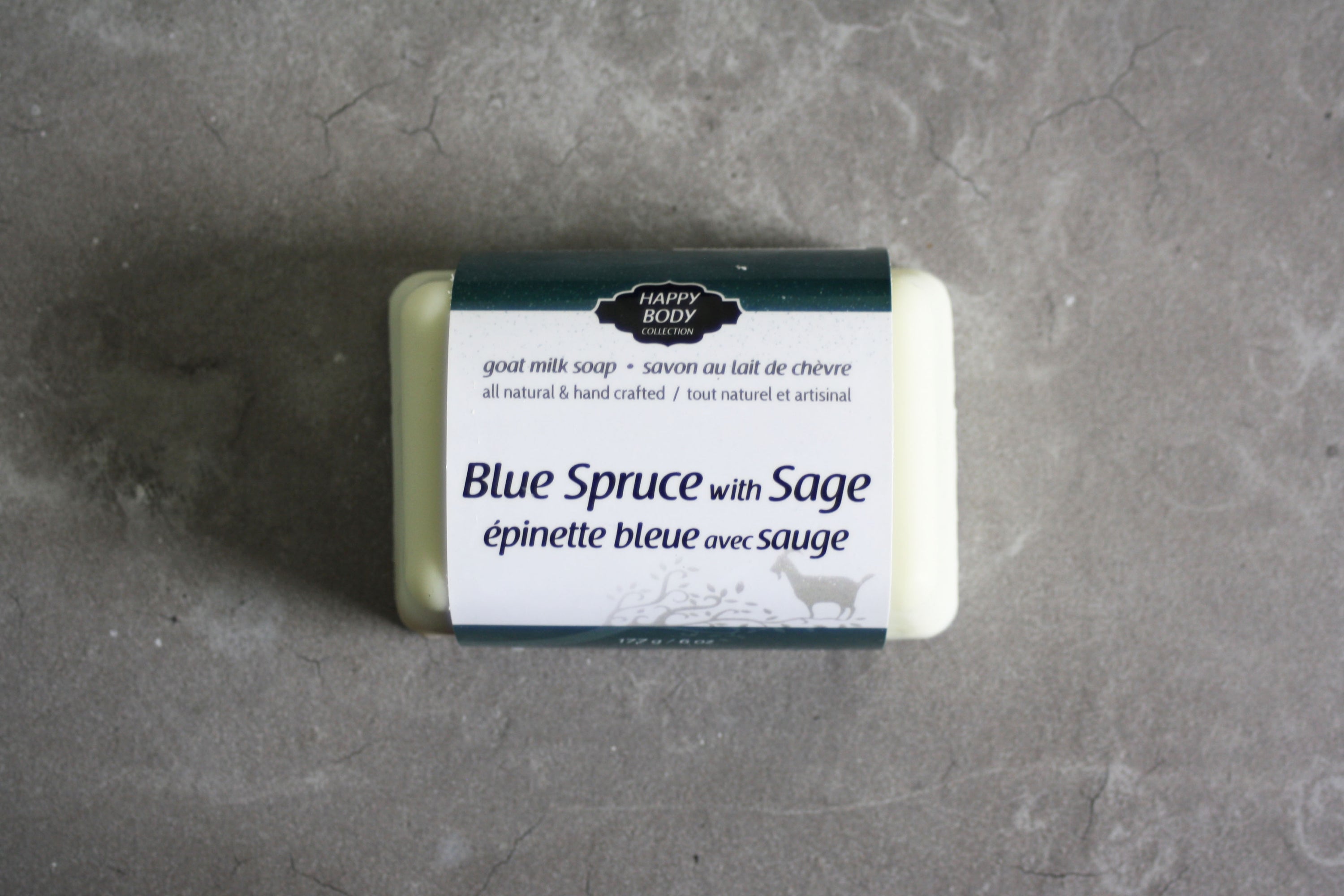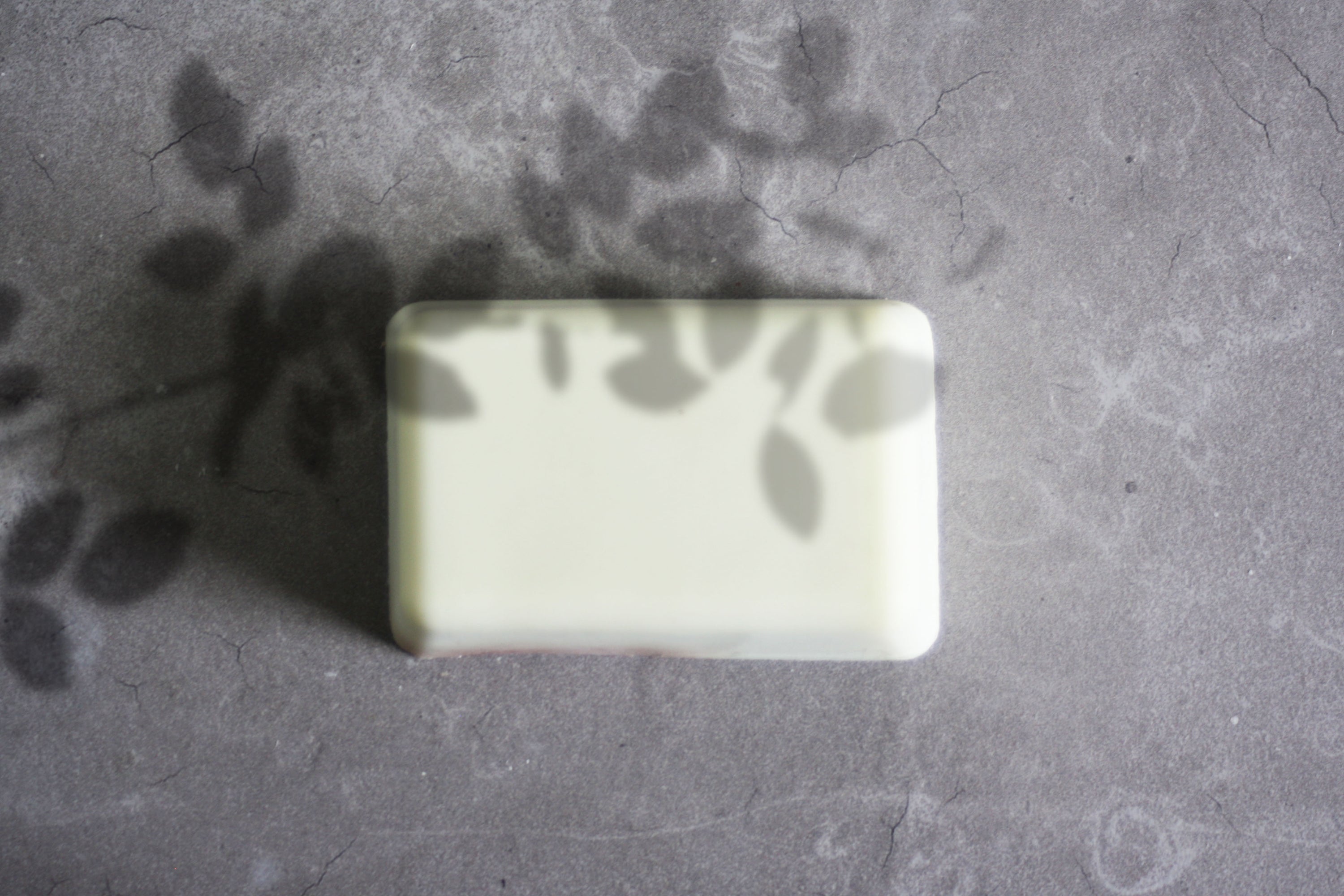 Blue Spruce with Sage Goat Milk Soap
For the man in the shower.
Smudging with Sage Sage is believed drive out evil spirits, negative thoughts and feelings, and to keep negative entities away from areas where ceremonials take place. In the Plains sweat lodge, the floor of the structure is strewn with sage leaves for the participants to rub on their bodies during the sweat. Sage is also used in keeping sacred objects like pipes or Peyote wands safe from negative influence.
All of our sage proudly comes from Rosey's Trading post, a Native American cultural store located in Curve Lake First Nation.
Goat's milk is exploding with skin nourishing vitamins, protein and minerals so it's a natural choice for cleansing. All of our soaps contain natural ingredients including our high quality family farm produced goats milk, essential oils, and essential fragrances. Bars are approx. 6oz, preservative free, Gluten free, non GMO, and Biodegradable. Goat milk soap also has a pH level similar to human skin; therefore, goat milk soap benefits the skin by protecting it.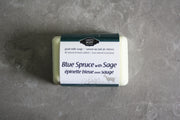 Blue Spruce with Sage Goat Milk Soap