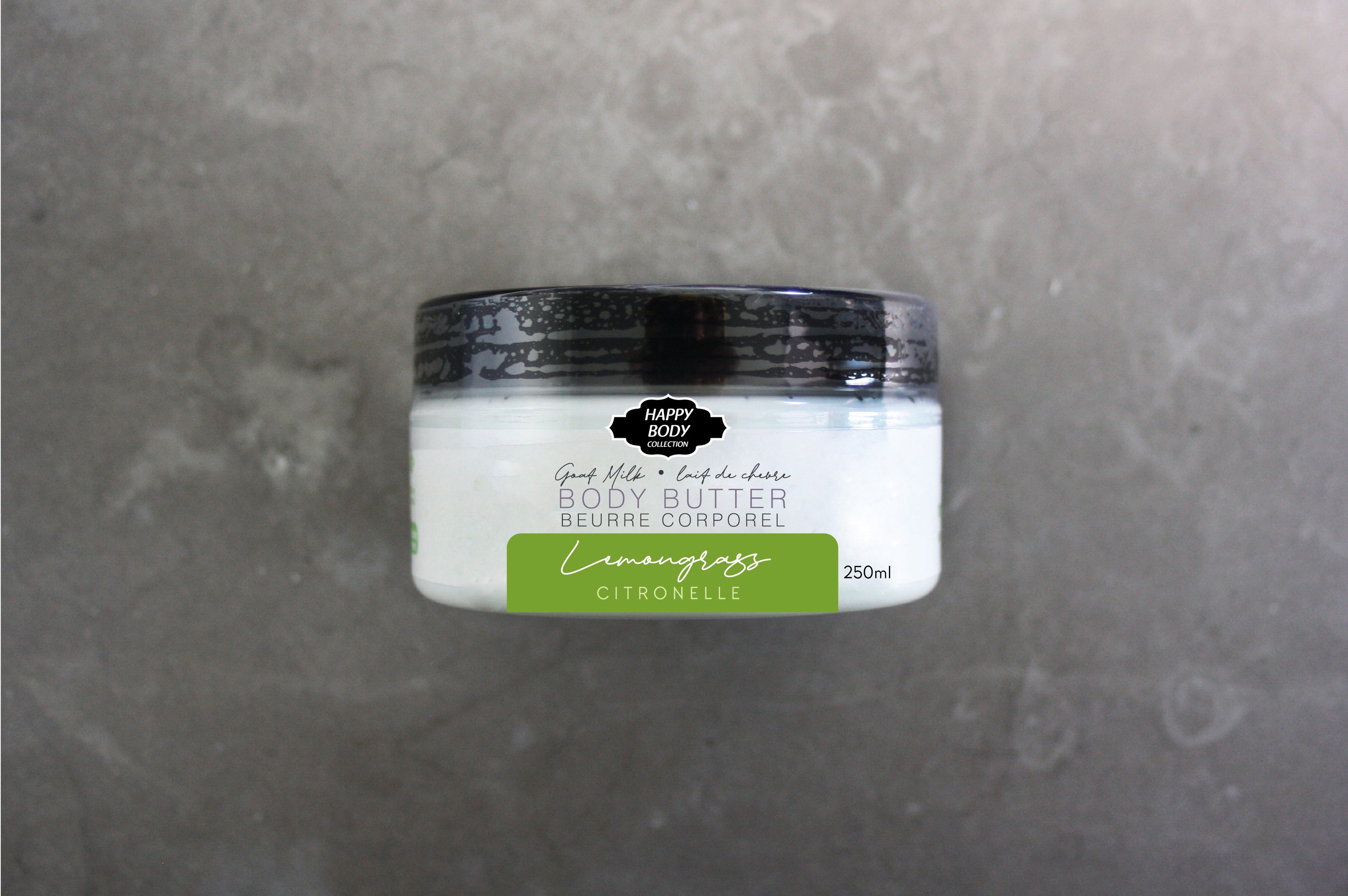 Enjoy the fresh citrus scent of our NEW! Lemongrass body butter!

This amazing butter pairs beautifully with a Lemongrass goat milk soap bar.
Our Body butter is made with our own family fresh goat milk, which makes it creamy, silky, and moisturizing. This luxurious lotion leaves your hands and body feeling silky and smooth without that greasy feeling. Comes in 250ml tubs. Base Ingredients: Our families rich fresh goat's milk, sweet almond oil, avocado oil, shea butter, emulsifying wax, and citric acid. 
No artificial preservatives, Gluten Free, Biodegradable, GMO FREE, Not tested on animals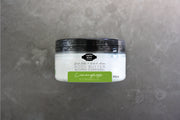 Lemongrass Body Butter